You've heard it said a thousand times "A picture is worth a 1000 words".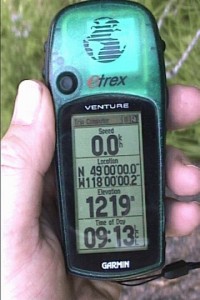 Cliché?  Probably more often than not, but this weekend this saying really hit home.  Some of my buddies we're hunting in the mountains of Idaho when they got lost.  
Yes they had a mobile GPS device that gave them their GPS coordinates but they had no map to determine the direction they should go. To make things worse the smoke from nearby fires was so thick they couldn't see notable landmarks to get a bearing. They were so remote the only other communication method they had was a satellite phone.
 Yes they had data but they had no way to interpret or visualize the data to make a decision in the field.
 This is a critical point in the utilization of mobile apps. Providing data is not enough. The key is presenting real time data in a visualization layer that provides REAL meaning to the user.
 If my hunter friends had a mobile device that incorporated GPS coordinates with topographical maps and a compass they would have easily been able to reestablish their position and decide on the best path to safety. Instead they were stranded with limited data and had to call for outside help using a satellite phone to have someone interpret the data and provide the information needed to get back to base camp safely. Yes they had data, but the data was irrelevant without some way to visualize or interpret the meaning of the data. It was comparable to having a "You Are Here" map with no other information than a dot.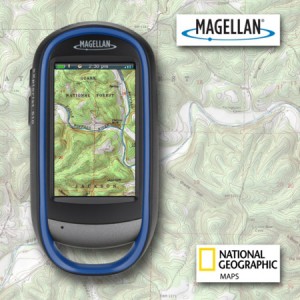 With limited interpretable data my hunter friends could not act independently. They had to call in for guidance from those at home base that had better tools to ascertain the best route forward. The support crew back home were in a key position to evaluate the hunters known GPS location against on-line topographical maps, fire information gleaned from the Idaho Fish & Game websites, deciding which fellow hunter could most quickly get to their area if needed and provide instructions to the lost hunters.
Mobile Data Visualization
Many companies are implementing mobile solutions in the same way.   They provide a smattering of information without providing the ancillary data. Mobile reps are thus forced to rely on the home office to help make decision.  Armed with interpretable data mobile reps and managers can act immediately. Further, they can see data connections and patterns that matter. 
In fully integrated mobile solution mobile data from field personnel can update corporate systems immediately. With a continual flow of interpretable data senior managers are in a position to see the bigger picture and can identify resource gaps, reallocate personnel, analyzing trends, identify shrinking inventories and much more.  The speed to manage and make decisions is exponentially increased as managers not only have data but they have the ancillary data that is instantaneously understandable enabling them to make the right decision for their customers, staff and company
Some industries are incorporating data visualization in unique ways. Here are a couple of examples
Natural Gas Industry – Tank Inspections: 
At Zenware we have been developing some interesting mobile data visualizations components for the Natural Gas Industry.  Color based prioritization enables field reps to at a glance ascertain the priority level of preventive maintenance calls that need to be included in their weekly visits; Red current day, Yellow within 3 days, Brown within 7 days and White within 30 days.  These priority levels are set systematically based on the current date. This allows field crews to manage work autonomously. Managers are empowered because not only do they have management tools that enable them to adjust priority schedules they also have a graphical display of  a region that includes real-time location of personnel, natural gas tanks in the area, last sites visited and related color coded priority levels. I think of it as "follow the dots" taken to the next level.
Automotive Industry – PDR (Paintless Dent Repair)
Enterprise mobile solutions combined with data visualization tools are majorly impacting companies that provide new car prep and other auto detailing services to automotive dealerships.  Complete mobile ERP solutions are not only helping manage mobile service employees and service tickets, but also providing CEOs and CFOs a real time view into the current health of the company.
Data visualization tools are presenting mobile generated data in a visually rich manner to show profitability of regions, stores, managers even a look into the efficiency and profitability of a specific employee. Company leaders can instantaneously evaluate gross margins on every service offered, identify product lines that are diminishing or increasing in sales, valuate efficiencies of team members based on time spent on each project and more. Visually rich data presentation is providing the mechanism to drill down to the minute details helping companies fine-tune every aspect of their business.
Mobile data visualization is critical for all industry sectors. The ability for company leaders to quickly visualize, interpret and act on data patterns can significantly impact business. Gone are the days of searching through Excel sheets. Businesses that are implementing data visualization tools into their mobile applications are seeing significant improvements in customer management, inventory management, customer satisfaction, increased productivity and more.
Remember data is meaningless without context. Question is can you see clearly what your data is telling you?
___________________
Jody Sedrick
Follow me on Twitter: @jodysedrick and @zenewareinc
LinkedIn Profile 
~~~~~~~~~~~~~~~~~~~~~~~~~~~~~
Zenware is a Boise Idaho based company that specializes In custom mobile software development, custom iOS development, custom Android development, ipad software development, iphone software development, custom web development, web hosting and Saas based work order management software.