RON SPOMER OUTDOOR SPORTS
Mobile Design; iOS and Android
Video and audio integration
iOS 6, 7 and 8
Get your hunt on with Ron Spomer Outdoors. This rich mobile app designed for Android and iOS is the perfect hunter's mobile tool. Ron Spomer has designed a rich app that includes educational videos, hunt trivia, animals sounds, hunt report and more.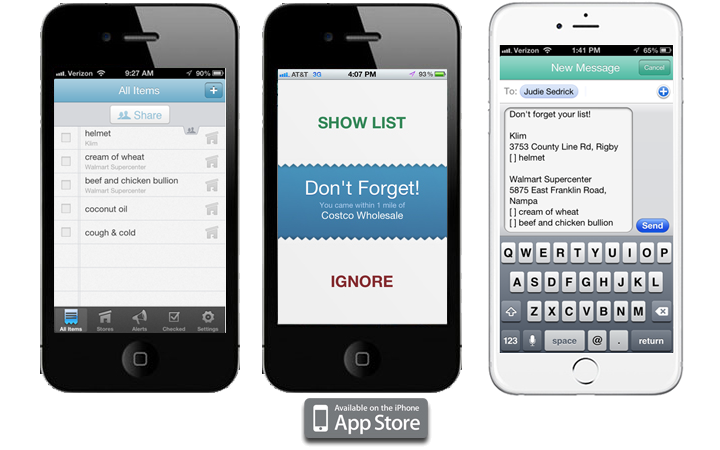 DON'T FORGET YOUR LIST
Mobile Design; iOS
Google Map integration
iOS 4,5,6,7 and 8
Busy running errands and forget something? Don't Forget Your List enables you to create a shopping list and assign it to a store. Then as you drive around town Don't Forget Your List smartly senses your location and sends you an audible and visual reminder that you have a list. No more head slaps remembering your forgot to stop at the store. GTD, getting things done just got easier with Don't Forget Your List.
NINE RUBIES
iPad, iOS design
E-Commerce and In-App Purchase
Web Design
There's an app for that, even knitting. The Nine Rubies iPad app has easily been one of the most interesting and fun apps we've developed. To launch development our client provided us with a "Knitting for Geeks" guide to help our team learn the nuances of knitting.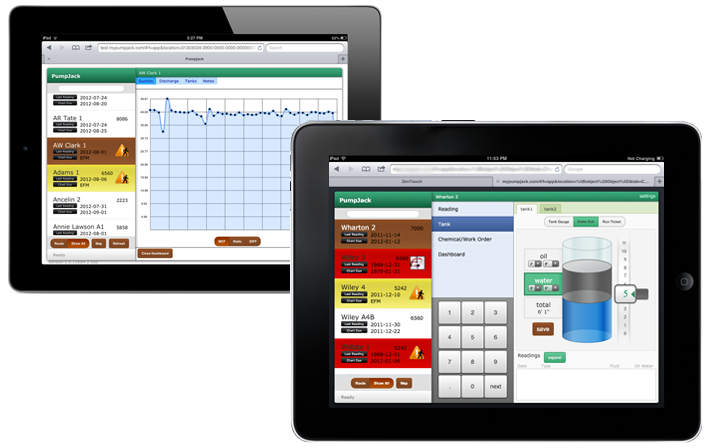 MY PUMPJACK – NATURAL GAS TANK INSPECTIONS
Hybrid Native and Mobile Web App
Mobile Device; Android Tablet, iPad
GPS Integrated
Cloud backend connecting to SQL
Rich reporting tools
Work order management and asset management program. The hybrid mobile application was designed to work as a Cloud based solution to inspect and collect natural gas tanks readings, tank content distribution, track preventative maintenance, collect suction, discharge and pressure reading.
BARIATRAK EMR
Built for Windows desktop environment
ASP.Net
SQL
HIPAA Compliant
Currently developing the cloud version
Bariatrak EMR is software that streamlines every aspect of how a weight loss clinic runs and tracks patient information. Reach suite of tools to for patient scheduling, recording patient visits and history, inventory tracking, clinic management, and robust patient reports.
DVM CALC
DVM Calc is the most comprehensive small animal veterinary calculator available for veterinarians, veterinary medical students, and veterinary technicians. Developed by a group of veterinary specialists and emergency veterinarians, this application contains 26 practical calculators, 15 specific constant rate infusion calculators, and 10 toxicity calculators.