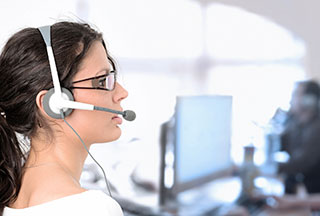 Recently we met with a property management company to discuss implementing ZenTouch to manage their field service crews and customers. One of the very first questions I asked the management decision team was "What are the roles of each person involved in your field service team?"
This one question led to an in depth discussion of each member of their field service team. We not only discussed the role of each person but the business processes associated with each job role. We discovered that they had 4 primary roles that while different were interrelated and dependent upon each other. These included:
Field Service Tech
Field Service Manager
Office Manager / Dispatcher
Director / Sr. Manager
Each of these roles had specific needs and goals that they were trying to address.
Field Service Tech

Mobile Work orders that can be sent directly to their SmartPhone. "We want to be able to dispatch a new service ticket any time during the day. We also want to limit the amount of travel into our office."
The ability to add work orders or service items to a work order in the field. "Sometimes our guys need to add service items to a work order."
Semi-Rugged Tablet – "Our guys have fat grimy fingers"
Easy to use, intuitive interface that will make it "easier" to enter work order information. "Some of our guys are slow to adopt technology."
Automatically push changes – "Changes don't occur all the time. But there are changes. We'd like automatically push those changes to the technician.
Integration with GPS Maps to "guide them to their next job assignment"

Field Service Manager

Service Team Location – "I'd like to know where my guys are, or at least their last know location. I want to better plan the location of their next service call"
Inventory / Parts Tracking – "It would be nice to know when my guys are getting low on parts so I can pre-order parts for example HVAC filters"
Time Tracking – "I would like to know when my guys start and stop a job. It would also be nice to track time in route"

Office Manager / Dispatcher

Daily and Weekly planning – "I need to quickly switch between a day view and week few so that I can strategically plan service jobs.
Service Team Location – "Like our Field Service manager I need to know where our guys are right now. This would be particularly helpful when responding to emergency jobs I could assign a technician based on his location and job load."
Time Tracking – "I would like to know when they start and stop a job. It would also be nice to track time in route"
Have completed Work Orders automatically come into the system. "I'm tired of trying to decipher if a 5 is an S or a 7 is a T"

Director / Sr. Manager

Productivity Reports – "I'd like to analyze which of our guys are the best producers."
Profitability Reports – "I'd like to at a glance see the services that generate the largest margin. On the flip-side, I'd like to see the least profitable services so I can adjust pricing or identify training areas to improve my team"
Data Visibility – "I'd like a solution that presents data graphically so that I can easily identify trends in our business."
Point and Click process to add notes to service tickets. "This will give us insight as to challenges on individual jobs or customers."
Automated Processes – "I'd like to see greater productivity out of the entire team. I see the Office Manager and Field Service Manager shuffling through paper. Sometimes they'll invoice a customer and then a week later a change sheet comes in that got left in a guys truck. We then have to send an adjust invoice. That doesn't always sit well with customers. I know we can better utilize their time"
As you can see each role is unique but connected at the same time. Discussing these roles enabled us to explore business processes, bottle necks, customer acceptance policies, scheduling, inventory management, appropriate devices, reporting needs and interdependencies to help each player fulfill their role and create a unified team.
Whether you decide to implement an off-the-shelf, cloud or customer built solution the real challenge is implementing a system that is flexible and powerful enough to accommodate each business role in an efficient manner that allows for seamless transitions of data from one user to the next.
Businesses that have adopted role based mobile systems are discovering the power of roles – that the right data, at the right time, in the hands of the right person enables them to drive business now.

~~~~~~~~~~
Jody Sedrick, CEO
Follow me on Twitter: @jodysedrick and @zenwareinc
LinkedIn Profile
~~~~~~~~~~~~~~~~~~~~~~~~~~~~~
Zenware is a Boise Idaho based company that specializes In custom mobile software development, custom iOS development, custom Android development, iPad software development, iPhone software development, custom web development, web hosting and SaaS based work order management software.