Today was a historical day in Idaho. The Idaho State Legislature passed the Cloud Services Clarification Act which classifies cloud based software services as services from a taxation perspective. Governor Butch Otter, a huge proponent of the  Cloud Services Clarification Act, met with software companies today for the announcement of the signing.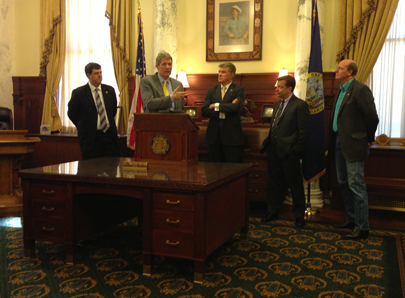 We were pleased to join forces with The Idaho Tech Council and companies like T-Sheets, White Cloud Analytics, Clearwater Analytics, Boise Metro Chamber and others in working with the Idaho State Legislature to pass this act. A special thanks to Jay Larsen, President of the ITC and key members Mike Reynoldson (Micron), Brad Frazer (Hawley Troxell), Rick Smith (Hawley Troxell) and Matt Rissell (T-Sheets) who led the charge.
Only a month ago we were standing before the House and Senates testifying of the importance of this clarification act. I was pleased to see the open dialog as the representatives weighed the impact of the Cloud Services Clarification Act of technology business and consumers in Idaho.  In the end, their approval sends a strong message that technology companies are welcome in Idaho.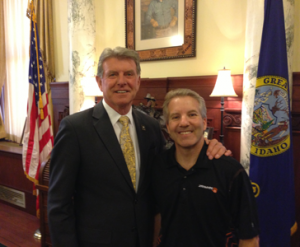 ~~~~~~~~~~
Jody Sedrick, CEO
Follow me on Twitter: @jodysedrick and @zenewareinc
LinkedIn Profile
~~~~~~~~~~~~~~~~~~~~~~~~~~~~~
Zenware is a Boise Idaho based company that specializes In custom mobile software development, custom iOS development, custom Android development, ipad software development, iphone software development, custom web development, web hosting and Saas based work order management software.