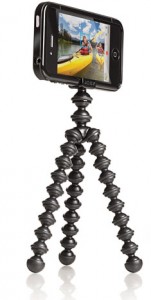 Last night I had the opportunity to watch my son and his fellow Jazz Ensemble members from the College of Idaho perform a variety of jazz renditions of Christmas carols. It was an awesome night of jazz!
As I filmed a number of the performances, with my hand held high trying to steady the iPhone, I wondered if there are any tripods on the market for the iPhone that would make recording video a lot easier and provide better quality recording.
Here are some options that I found, many of which are universal for iPhone, Android, BlackBerry and Windows Phone 7
Happy recording those special holiday memories!
Jody Sedrick – Zenware
Follow me on Twitter: @jodysedrick and @zenewareinc
LinkedIn Profile 
Zenware is a Boise Idaho based company that specializes In custom mobile software development, custom iOS development, custom Android development, ipad software development, iphone software development, custom web development, web hosting and Saas based work order management software.