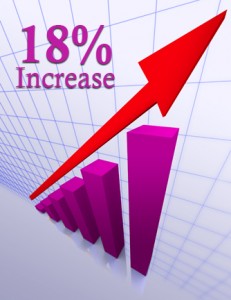 Does this sound familiar?
A customer calls to get an estimate.  You send your best estimator out. The customer receives the estimate and says "I need to talk it over with my spouse" or "I need to see if insurance covers it" or some other excuse to never hear from them again.
What are you doing to capitalize on this missed opportunities?
Enter Call Backs
Call Backs is a scheduling feature in our product ZenTouch that enables you to set reminders to follow-up with Customers. Using Call Backs you can create Call Back Types; i.e. Follow-up, 30 Day Warranty, Waiting for Parts, etc. You determine the call back types that fit your business. When a service or estimate call is complete you can schedule one of your Call Backs to follow-up with the customer.
A simple feature that is driving business.
One of our customers reports that by using Call Backs their rate of converting estimates to work orders has increased 18%.  Not a bad return for scheduling a Call Back and  picking up the phone.

~~~~~~~~~~
Jody Sedrick, CEO
Follow me on Twitter: @jodysedrick and @zenewareinc
LinkedIn Profile
~~~~~~~~~~~~~~~~~~~~~~~~~~~~~
Zenware is a Boise Idaho based company that specializes In custom mobile software development, custom iOS development, custom Android development, ipad software development, iphone software development, custom web development, web hosting and Saas based work order management software.