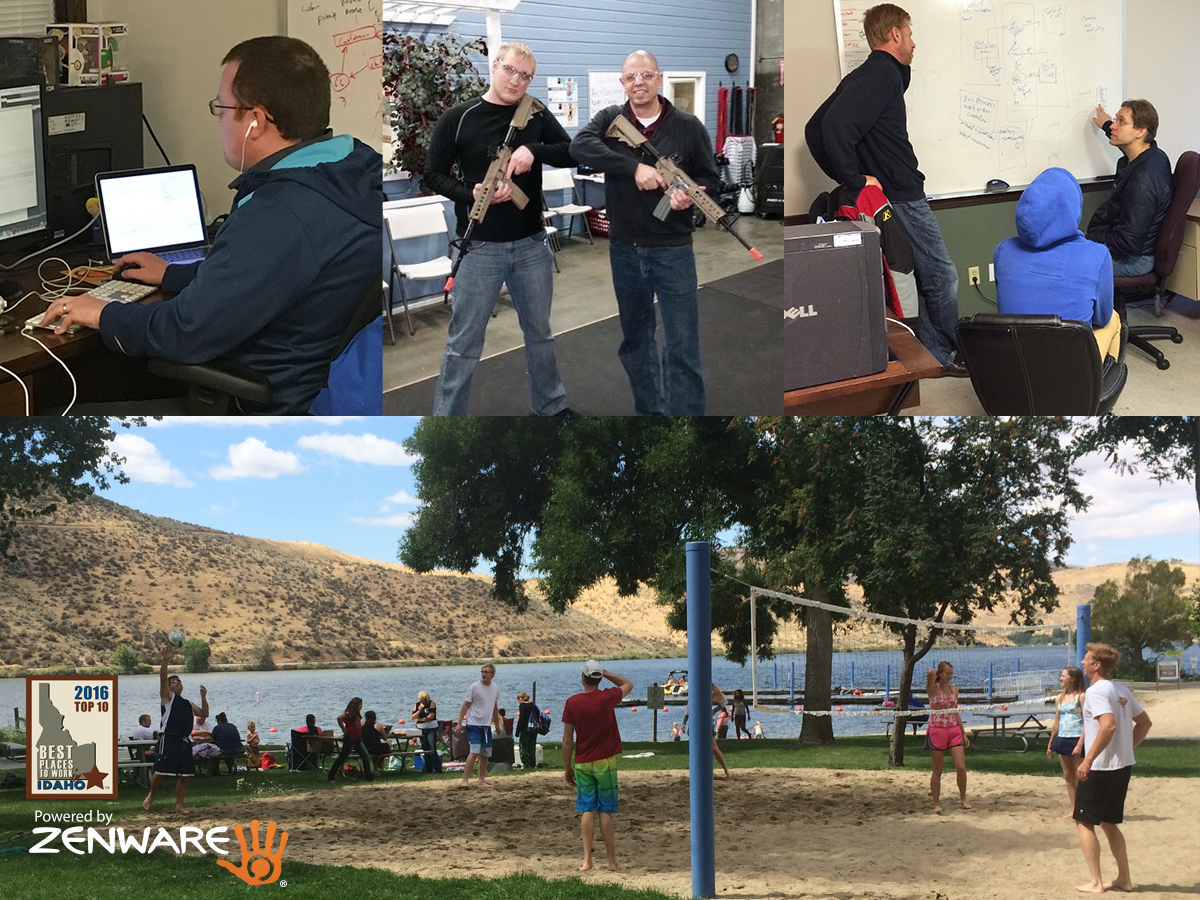 The Zenware Team did it again! This is the 4th year in a row that Zenware has been recognized as one of the Best Places To Work in Idaho.
"This is truly a tribute to our team!" commented Rod Puzey, COO of Zenware who received the award for the ZTEAM. "Our team does such a great job of working together. Everybody is willing to jump in and help a customer or advance our products. The team environment is amazing!"
When discussing the award with our team, David Wasden, CTO of Zenware commented, "We are working to build not only amazing software and careers but provide a great place for our team. There is no better place and people to do it with than here in Boise. You guys make us truly great!"
We are so pleased to be acknowledged as one of the Best Places To Work In Idaho, especially when you consider the list of companies that made the grade and were recognized at last night's event. (See, Best Places To Work In Idaho Honorees). We are honored to be counted among such great companies.
We have an amazing team that not only works hard but plays hard together. Let's keep building and creating a legacy for our team, our families and Idaho.
Jody Sedrick, CEO
Follow me on Twitter: @jodysedrick and @zenwareinc
LinkedIn Profile: Jodysedrick
~~~~~~~~~~~~~~~~~~
Zenware Inc. is a Boise Idaho based company that specializes In custom mobile software development, custom iOS development, custom Android development, iPad software development, iPhone software development, custom web development, web hosting and SaaS based work order management software. We also have a powerful line up of off-the-shelf mobile cloud solutions; RoadFS, Harvest Bin™ and ZWarehouse