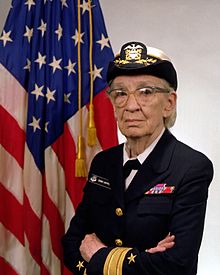 In honor of Computer Science Education Week here's a bit of coder trivia this morning.
Who is credited with the term "Debugging"?
Navy Rear Admiral Grace Hopper (Wikipedia – http://en.wikipedia.org/wiki/Grace_Hopper) – The term debugging was inspired after removing an actual moth from a computer.
She was one of the first programmers of the Harvard Mark 1 Computer

~~~~~~~~~~
Jody Sedrick, CEO
Follow me on Twitter: @jodysedrick and @zenwareinc
LinkedIn Profile
~~~~~~~~~~~~~~~~~~~~~~~~~~~~~
Zenware is a Boise Idaho based company that specializes In custom mobile software development, custom iOS development, custom Android development, iPad software development, iPhone software development, custom web development, web hosting and SaaS based work order management software.