What an honor to be among the Finalists for Boise Metro Chamber of Commerce Small Business of the Year 2014. Wow, it feels great to be considered with exceptional companies like Auction Frogs, Payette Brewing Company, Teyala Wine Co. and Pickens Law, P. A.
Congrats to Payette Brewing for winning!!!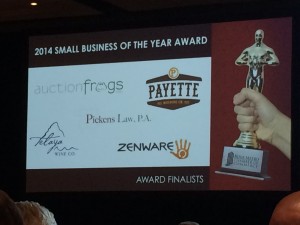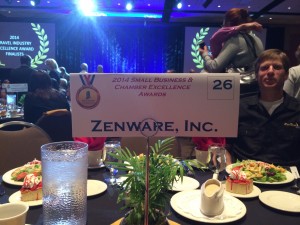 I'd say Payette Brewing Co.had the slight advantage – in the one hand beer, in the other mobile software – beer is probably going to win! 🙂 LOL
Kudos and Congrats to Payette Brewing. Well deserved!
Thank you Boise Chamber of Commerce and judges for the recognition of our team.
~~~~~~~~~~~~~~~~~~~~~~


Jody Sedrick, CEO
Follow me on Twitter: @jodysedrick and @zenwareinc
LinkedIn Profile: Jodysedrick
~~~~~~~~~~~~~~~~~~~~~~~~~~~~~
Zenware, Inc. is a Boise Idaho based company that specializes In custom mobile software development, custom iOS development, custom Android development, iPad software development, iPhone software development, custom web development, web hosting and SaaS based work order management software. We also have a powerful line up of off-the-shelf mobile cloud solutions; ZenTouch, and ZWarehouse